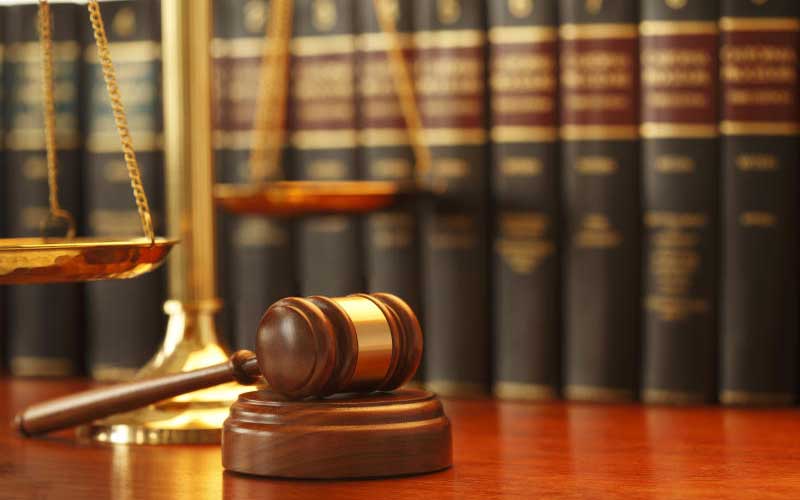 A trailer impounded after evading weighbridges due to nonpayment of Sh2.3 million fine is to be escorted to Uganda to offload perishable clinker and returned to Kenya.
The High Court set tight conditions that are to be met by Elmax Petroleum Limited in ensuring the vehicle that has been on the police wanted list for close to two years returns to the country for the case to be heard.
For the vehicle, which will be escorted by the police at the expense of the company, to be released, High Court judge Joseph Sergon said a bank guarantee for Sh2.3 million has to be executed in favour of the Kenya Highways Authority (KeNHA).
The money will be refunded immediately the vehicle is returned to the Webuye weighbridge police station.
In the case, Rosalia Wangui and Elmax Petroleum Limited have sued the National Police Service Commission and KeNHA for impounding the vehicle carrying highly perishable goods.
"In my view, the fact that the plaintiffs are likely to face a myriad of suits by the owners of the goods on board the seized motor vehicle is sufficient evidence to show that they may suffer irreparable loss," said Justice Sergon.
The vehicle is said to have been flagged for ferrying overweight goods on various dates between November 28, 2018 and June 9 this year via KeNHA cameras.
The court was told that the vehicle was notorious in avoiding the weighbridges – the reason it had not been intercepted since 2018.
According to court documents, KeNHA officers who have powers to determine the amount payable for a load in excess under the East Africa Community Motor Vehicle Control Act spotted the vehicle on June 3 in Webuye weighbridge while enroute to Tororo, Uganda.
They impounded it after the driver was served with a prohibition order and the virtual overload fee summary amounting to Sh2.3 million.
Aggrieved by the decision, the company and Wangui moved to court to stop KeNHA and NPS from detaining the vehicle and to prevent them from paying any costs accrued as a result of storage of the trailer, pending hearing and determination of the case.
They argued that the vehicle was impounded without prior notice and the company was only informed of the reason at the time of the seizure. They said the police and Kenha demanded payment of the fine for the vehicle to be released.
The court was told that KeNHA has failed to adduce any reasons on why the vehicle, if at all it was overloaded as claimed, has been allowed to roam freely from 2018 to 2020, so as to warrant a sudden ambush and seizure.
Continued seizure of the vehicle, the company said, will make it default in servicing a loan facility, hence causing untold financial ruin.