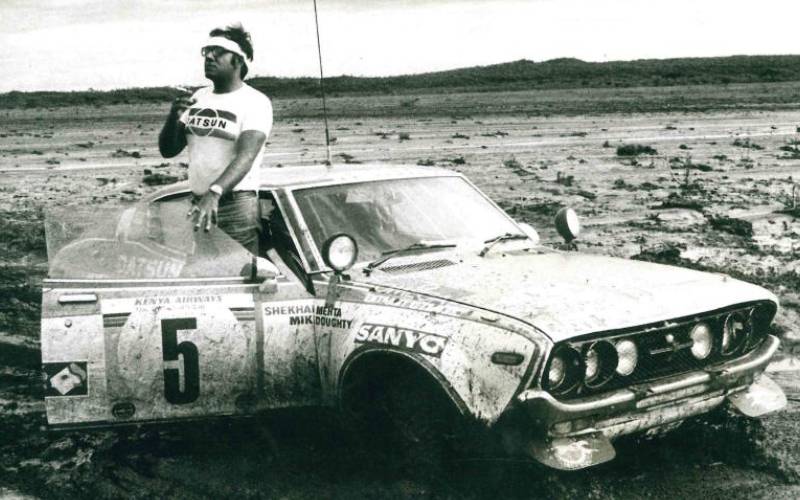 Safari Rally is considered one of the toughest in the World Rally Championship (WRC) series.
Before it was suspended due to lack of finance, resuming after 19 years, some commentators used to joke that winning Safari Rally was akin to triumphing three rallies elsewhere.
This was largely attributed to gruelling conditions such as the irregular weather patterns and rough roads, making life difficult for drivers and their crews. Repairs were constantly made to damaged cars, which added to the elapsed time.
And the return of Safari Rally did not disappoint. The turns and twists, with several drivers bowing out, gave it a taste of the past when the likes of Shekhar Mehta and Björn Waldegård navigated the bumpy and rocky terrains on the way to victory.
For Waldegård, it is Safari Rally that drove him out of WRC competitions. He retired in 1992 after breaking his arm when his car rolled while racing in Kenya.
The Swedish ace had made his name a household in Kenya, where he won four times; first in 1977 while driving a Ford Escort before switching to Toyota Celica, which gave him victories in 1984, 1986 and 1990.
Known as Coronation Safari in Kenya, the spectacular event was first held in the country from May 27 to June 1, 1953 to celebrate coronation of Queen Elizabeth II.
In 1960 it was renamed the East African Safari Rally. It maintained that title until 1974, when it became the Safari Rally.
Those were the days when the rally was held during the Easter holidays. With the long break, most Kenyans trooped back to their villages taking vantage points along routes where the cars zoomed past as they cheered on.
The fun made Safari Rally widely regarded as one of the most popular African rallies with Kenya's Mehta, now deceased, topping Safari's WRC roll of honour with five wins.
On September 27, 2019, Safari Rally was readmitted into the WRC championship calendar, starting with the 2020 rally between July 16 and 19, but was later cancelled due to the Covid-19 pandemic. It made its return this year.