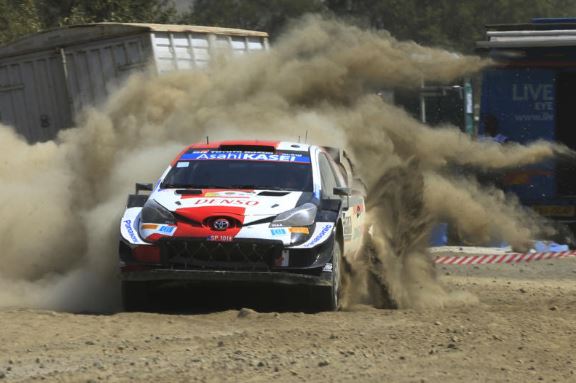 The slogan, 'The car in front of you is always a Toyota'  seemed quite true when French speed wizard, Sebastien Ogier clocked 3:18:11.3 to win the WRC Safari Rally in Naivasha yesterday.
The seven-time world champion came from behind to edge out his teammate, Takamoto Katsuta (3:18.33.1), from the African gong after a four-day battle between man and machine.
Hyundai's Ott Tanak of Estonia was third in 3:19:20.8.
"I'm happy to have added Safari title to my list of wins," Ogier told Standard Sports.
"The conditions were tough but with very beautiful nature," he said.
The speedster admitted he thought his victory was over after he trailed the Hyundai opponents in fourth place in most part of the races.
"I was just giving my best. The plan was to try and fight for second place. Now that Thierry
(Neuville) was out of the race, I knew it was my time to chase after the title," he said.
Ogier started off the proper rally by cruising to victory in the Super Special Stage at Kasarani on Thursday where Toyota had a clean sweep of the stage podium.
However, his overnight lead was toppled on Friday by Hyundai marksman Thierry Neuville, who swept all the five of the six stages.
Neuville won in Chui Lodge, Kedong and Oserian. It's at the Oserian leg that Ogier suffered a broken suspension, finishing a distant sixth, which saw him trail his Hyundai rivals.
He clawed back by narrowing the gap on Saturday, in races held at the expansive Elementaita, Soysambu and the rocky Sleeping Warrior, which had a burst of flash rains in the evening.
Yesterday, things started off well for Neuville, who had hoped to redeem Hyundai's image after a disastrous outing in the fifth leg of the WRC in Sardegna, Italy early this month.
But his hopes were shattered in the 11.33km Loldia stage, after his car's rear right suspension hit a rock midway through the test.
Neuville and co-driver Martin Wydaeghe limped to the finish line 45 seconds slower than Katsuta.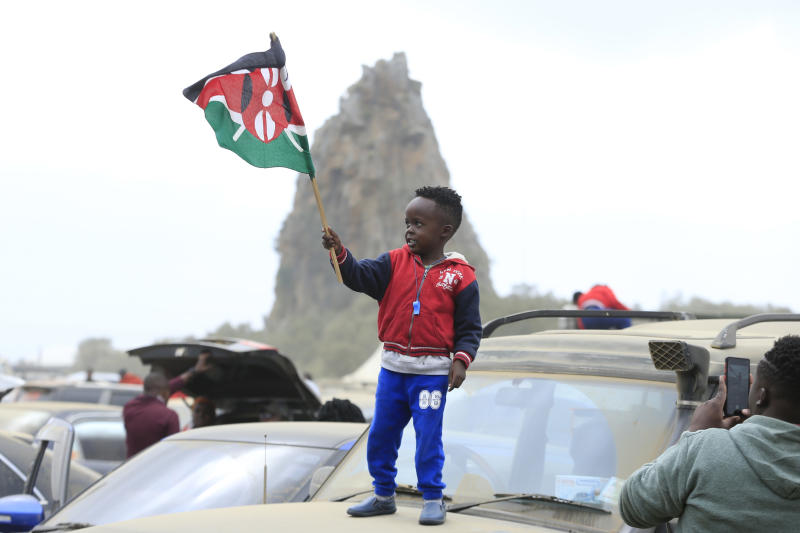 The Safari lived up to its reputation as one of the world's iconic motorsport events.
Rocky and sandy gravel tracks around Lakes Naivasha and Elmenteita in the Great Rift Valley provided a brutal test, while stunning scenery, exotic wildlife and enthusiastic locals portrayed Africa at its best.
Safari Rally is the fourth victory for Ogier, after Monte Carlo (France), Croatia and Sardegna (Italy) legs in the 2021 WRC series that is now headed to Estonia next month.
Ogier's victory also widened Toyota's standing in the manufacturer standings.