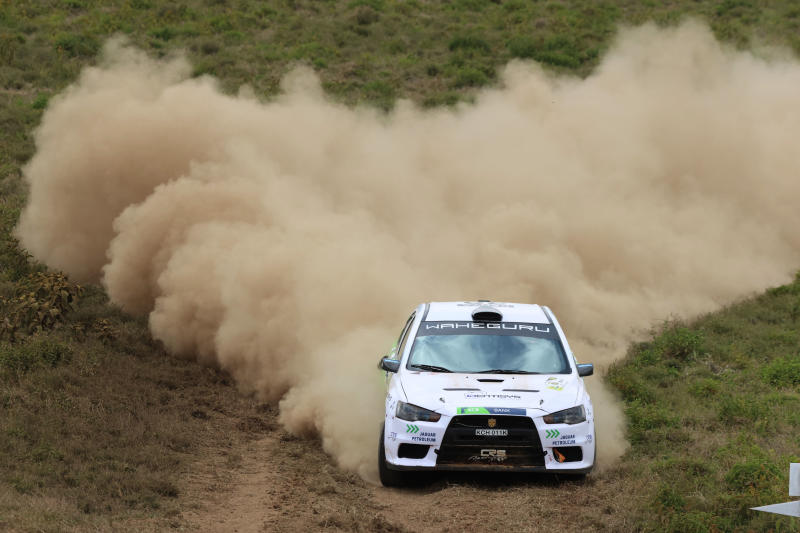 Top drivers suffered suspension breakages that appeared to be the main problem in the rough and tough terrain of the World Rally Championships (WRC) Safari Rally as it entered the second day in Naivasha yesterday.
After the opening rounds most drivers were careful to guard breaking their suspensions.
And in doing so, it would save them from loss of time in fixing them and gain crucial time required to amass crucial points in the race for top honours in one of the toughest and roughest global motorsports events.
World champion Sebastian Ogier co driven by Julien Ingrassia in a Toyota Yaris was the main culprit when he broke his suspension at Chui Lodge.
However, Ogier managed to fix the problem and went ahead with the rally having won the Stage One of the event at Kasarani on the first day.
"We had a complicated mechanical problem when I broke my suspension. We had to slow down before we quickly fixing it and managed to complete the rest of the sections," Ogier told The Standard Sports.
He admitted the Kenyan rally was one of the toughest rallies in the world.
Equator Rally champion Carl 'Flash' Tundo was a worried man yesterday.
"Our vehicles are too low and could not easily pass through some rough sections after the heavy machines of the foreign drivers had passed through," Tundo said.
Despite the problems most drivers were also happy to drive through the game reserve.
"I encountered several giraffes with one of them being several metres away from our vehicle," Thierry Neuville.
"Yesterday morning, we had a good drive through the rough terrain but I believe, the afternoon sections would be terrible," he said.
Otto Van Tanak also encountered some buffaloes in the morning sections on his way to Kedong after passing through Chui Lodge and Oserian Stage
"I was happy to have raced through such conditions but I'm happy we managed to go through these sections without any hitch," he said.
Japanese Takamoto Katsuta said racing in Africa was one of the most interesting rallies ever and promised to make a comeback next season.
"Most sections are tough and many drivers hoped so but we made it to the last stage," he said.