As our world becomes smaller and more connected, all of a sudden there is so much to do and see in such little time that the 24 hours in a day feel like six.
Somewhat a new outbreak coined only some 40 years ago by a cardiologist, all of us seem to be rushing somewhere or to do something.
And the reason why we are in a hurry is even more hilarious. In our tiny little heads, we believe that we are saving time only to fill the ''saved'' time with more hurrying.
The urgency to always be on the go to keep up with everything has become a scourge many of us are are dealing with day in day out.
According to Psychology Today, the hurry sickness is a behavioral pattern characterized by continual rushing and anxiety.
Could you be suffering from this malaise? Read on to identify the some of the symptoms and find out what you can consider doing for a quick recovery.
If you find yourself unable to slow down and rest, there could be a problem. When no matter what you try to do to relax nothing seems to work, you could be a ripe candidate for hurry sickness.
For instance, if you choose to read a book but can't concentrate or you decide to watch a movie but can't keep yourself from checking your social media, you may be having a reason to worry.
Subliminally, you feel like time is running out and life is winding down hence the reason to do everything while you can.
Your body bears the brunt
Since you're somewhat always on the go and competing with who knows who, you have very little time for your body and couldn't care less because apparently you have more important things to do.
You rarely get the recommended eight hours of sleep, working out is a myth and cooking a healthy home meal is unheard of. Basically, you survive off caffeine, sugar and take outs.
If you find yourself getting annoyed and irritated because you have to wait at a queue in the supermarket, or you can't stop cussing because there is heavy traffic even though you aren't going anywhere in particular probably just home, these are major signs.
Another one to be on the lookout for is if you're those people who literally run instead of walking regardless of where you are going. You will step on people's toes and bump shoulders because you're in such a hurry.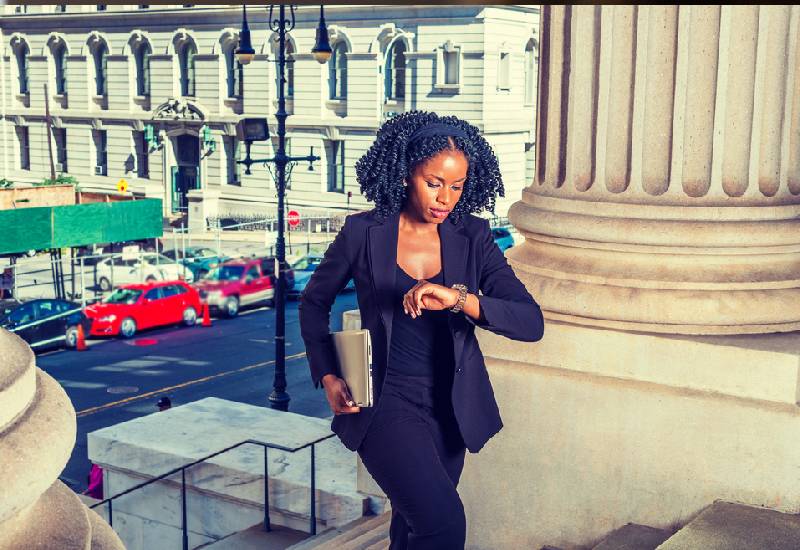 You obsess over accomplishments and meeting targets. When one thing is complete, there is something else to be done. You simply don't know when to stop or how to stop.
You will bring your work home, run errands that can wait and push your limits to the point you're burning out with very little left to offer your kids or spouse.
What they get is a tired, snappy, grouchy you which isn't cute at all.
So, what can you do about it, you ask? Well, you can begin by considering doing the below:
Manage your expectations and allow yourself to take it easy. Things don't always have to work out perfectly all the time, and that is fine.
Find balance to work and enjoy life otherwise everything will escape you as you try to multi-task and get a million things done all at once.
Establish a routine. This way you will be able to know when to switch on and when to switch off without feeling guilty or like you're wasting time.
If you start to feel overwhelmed and engulfed with all that you're doing, take a break and walk away. Those few minutes will help you to clear your mind and remind you of what is important and what can take a chill pill.