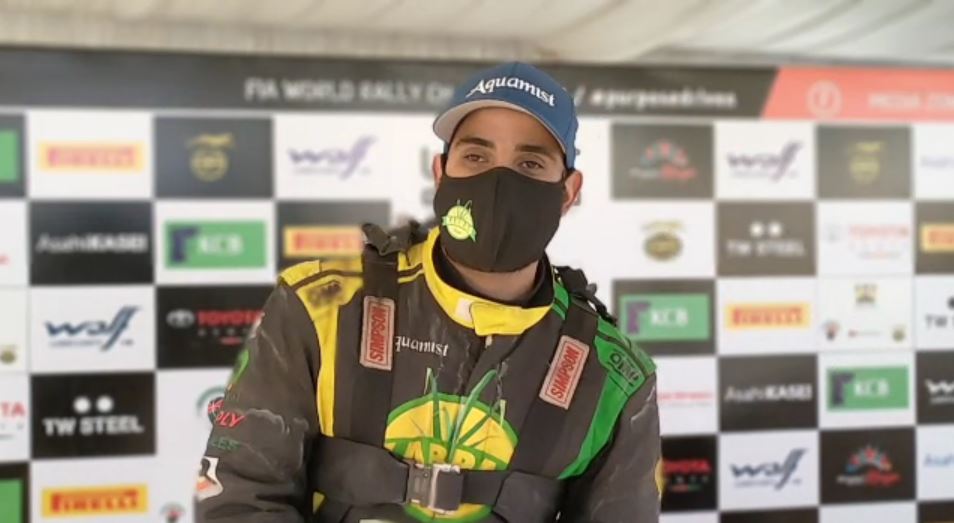 As expected local drivers found the going tough as the Safari Rally top-dogs from Europe dug up tracks on the rally route leaving Kenyans with a tough balancing act on the route.
Onkar Rai finished seventh on the day despite the spectre of his younger brother Tejveer crashing out of the championship and needing urgent medical attention, hanging over his head.
"The Safari Rally is Safari Rally. The big boys have struggled and so have we. The big machines have had a rough time, too. It was very difficult to drive as well," Onkar said on arrival for an overnight stay at the Perc femme inside Kenya Wildlife Service Training Institute in Naivasha.
"They asked for Safari and they got Safari," Onkar said referring to a tough day that saw Dani Sordo, Kalle Rovanpera and Elfyn Rhys Evans bowing out.
Kenya's Nikhil Sachania navigated by Deep Patel, in a Mitsubishi Lancer Evo X, described his day as "a long one of running around."
"We went into the first stage at Chui Lodge, unfortunately, a car rolled in front of us. We went to Oserian where we got out very well and I think we put in the 15th fastest time," Sachania said.
"We hit a little tree. The car is ok. We went into service, fixed it up and then we went to Chui stage for the second time. Unfortunately, 5km into the stage another red flag was waved. The stage was essentially cancelled and were re-routed to Kedong stage, where again one of the top drivers had a serious incident and therefore the stage was cancelled," Sachania said.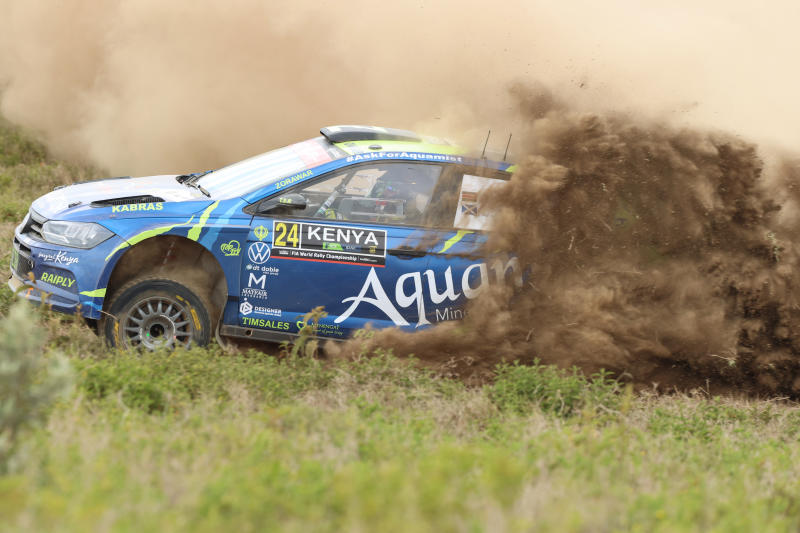 "On Saturday, the stages in Soysambu will be a lot faster but technical with a lot of rocks. During the ARC Equator Rally, it was full of mud but are now dusty. I think we need to approach it differently," said Sachania.
"I am sure the WRC boys will dig up some more stones as they have done with their powerful machines," he said.
Eric Bengi navigated by Peter Mutuma in a Mitsubishi Lancer Evo X also said they had a difficult day in office.
"We started at Chui, a mickey mouse tricky stage, but we went through it without a scratch. "Unfortunately in Kedong, there was an accident and therefore the stage was cancelled for us. We proceeded to Oserian and caught up with a WRC car. We couldn't see the road. It was so dusty, so we piled up about five cars and so had to crawl back to the end of the stage," Bengi said.
"I hope we don't get any cancellations at Soysambu on Saturday and hopefully will have a clean run.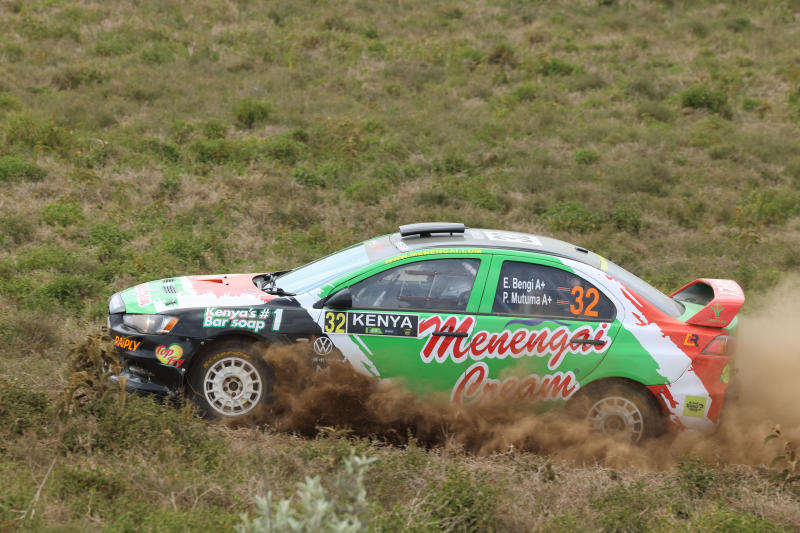 POS  CAR  NO DRIVER/CO-DRIVER   CAR  TIME  
1.  #11  T. NEUVILLE/M. WYDAEGHE Hyundai i20 Coupé   1:23:19.1
2. #18  T. KATSUTA / D. BARRITT   Toyota Yaris     1:23:37.9
3. #8  O. TÄNAK/ M. JÄRVEOJA Hyundai  i20 Coupé 1:24:14.9
4. #1   S. OGIER/ J. INGRASSIA   Toyota Yaris 1:25:08.5
5. #44  G. GREENSMITH/C. PATTERSON  Ford Fiesta   1:25:15.2
6. #16   A. FOURMAUX/ R. JAMOUL  Ford Fiesta 1:25:38.2
7 #24 O. RAI GBR D. STURROCK  Polo Gti 1:35:29.6
8 #29 D. CHWIST/ K. HELLER  Fiesta MK II 1:38:24.7
9 #27 K. PATEL/ T. KHAN  Fiesta 1:40:17.4
10 #25 C. TUNDO/ T. JESSOP  Polo Gti 1:43:23.2
11 #30 A. RAI GBR G. PANESAR  Fabia Evo 1:53:48.7  
12 #28 A. VIRANI/A. BHATTI  Fabia   1:54:24.5
13 #39 J. CHANA/ R. CHANA  Lancer Evo X 1:56:43.4
14 #32   E. BENGI/P. MUTUMA  Lancer Evo X  2:04:56.4
15 #40 KEN D. CHATTHE/H. FOURIE  Lancer Evo X 2:07:46.6