Kenya National Highways Authority (KeNHA) is embroiled in a Ksh2.1 billion silent war associated with the construction of the Nairobi Expressway.
A report by the Nation on Sunday, June 27, indicated that the authority and the National Lands Commission (NLC) were entangled in a battle of the compensation of the parcel estimated to be 17 acres.
The matter was first raised by KeNHA boss Peter Mundinia who claimed NLC had released funds for compensation of the parcel he claimed was owned by the public.
He further noted that he raised the red flag with the commission but they disregarded him and proceeded with the payment anyway.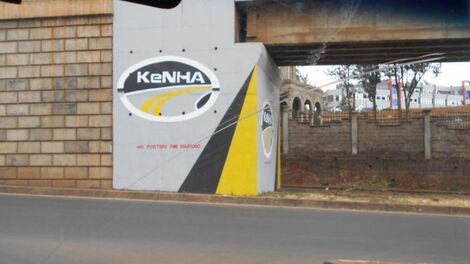 A Kenya National Highways Authority (KeNHA) sign on a highway.
Twitter
While appearing before the National Assembly's Public Accounts Committee (PAC), NLC boss Tache Kabale-Arero denied that the commission had made any payment.
The commission explained that it spotted the anomalies and froze on the payment.
It appeared that the two entities were aimed at smearing each other over the revelations that either was planning to fleece the public despite acquiring parcel owned by the state.
NLC boss told the commission that KeNHA had submitted 81 parcels for acquisition but after it decided to run its own checks, it discovered that 17 were already owned by the public.
"The commission requests you to review this information with a view of making amendments to the land acquisition plans and parcel list submitted to the commission," stated Tache in a letter addressed to KeNHA.
After listening to the two arguments, PAC vowed to do independent research to uncover the truth behind the compensation games that nearly cost taxpayers Ksh2.1 billion.
"The spotlight is on KeNHA. It must explain the circumstances under which it submitted to NLC a list of parcels of land that includes land that lies on the road reserve.
"Before KeNHA submitted the list to the commission, it is mandated to conduct the initial search to determine the ownership of every parcel of land. What the committee wants to know is whether the authority conducted the search and how the 17 parcels ended up at NLC," stated PAC Chair Opiyo Wandayi.
The expressway, which is valued at Ksh65 billion, is expected to be completed in December 2021.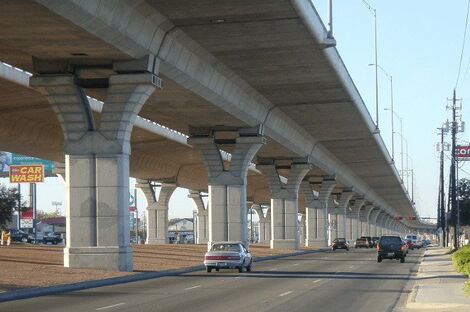 An engineers projection of the Nairobi Expressway
File