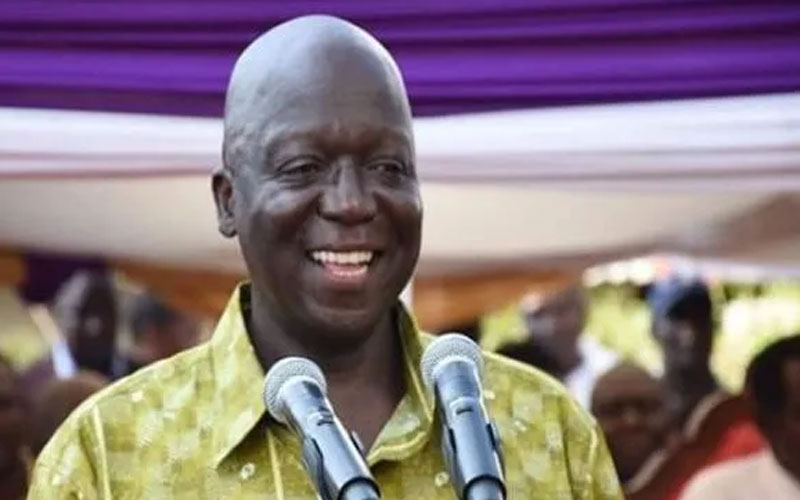 The late Gem Member of Parliament (MP) Jakoyo Midiwo will be buried by 1pm on Saturday, June 26, his family says.
The family spokesperson, Dr George Midiwo, said Jakoyo's remains will leave Lee Funeral Home in Nairobi on Saturday morning.
His body will then be transported to Wilson Airport, where it will depart for Kisumu International Airport.
Upon arrival in Kisumu, the body will be transported by road to his home in Mabinju, Gem Constituency.
A funeral mass will be held at 10am at Ndori Primary School, and the burial conducted thereafter at his Mabinju home.
The late lawmaker's funeral committee raised Sh2 million for his burial, Dr George Midiwo told The Standard.
"Jakoyo will be buried where our parents were laid to rest. His burial will be conducted by 1pm. We don't want the programme to drag because Jakoyo was against people crowding at funerals to avoid the spread of Covid-19," said George.
The late legislator's brother said police will be deployed to ensure strict adherence to Covid-19 rules.
"There will be security checkpoints to ensure the crowd is controlled," he said.
Jakoyo Midiwo succumbed to kidney failure on June 14.