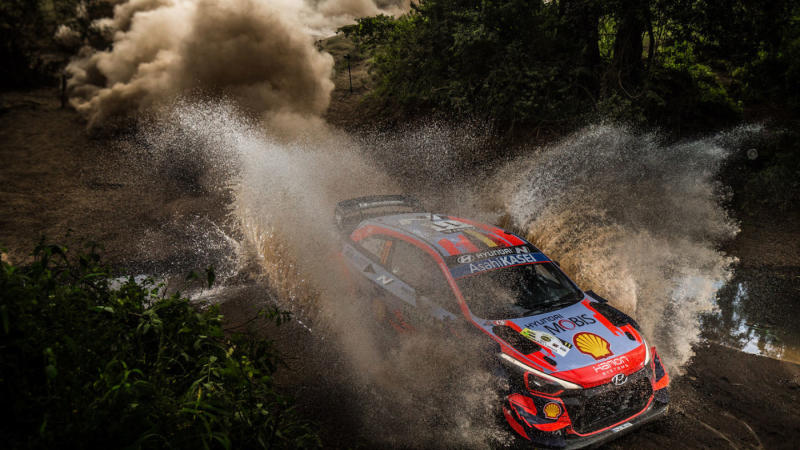 Thierry Neuville of Belgium braved flash rains in the evening at the rocky Sleeping Warrior to open a 57.4 seconds gap against his Toyota rival Takamoto Katsuta in the ongoing Safari Rally in Naivasha on Saturday.
At the same time, world champion Sebastien Ogier fought back gallantly to the third position after a difficult Friday.
Despite Neuville threatening to run away with the lead after bagging SS8 in the morning, Ogier clawed back with wins in SS9, SS10 and SS11 respectively before Estonian Ott Tanak grabbed SS12 to slow down the Frenchman's onslaught.
SS13 at Sleeping Warrior suddenly became the battleground until flash rains changed the complexion of the contest as Ogier's Toyota teammate Takamoto Katsuta struggled on the slippery surface.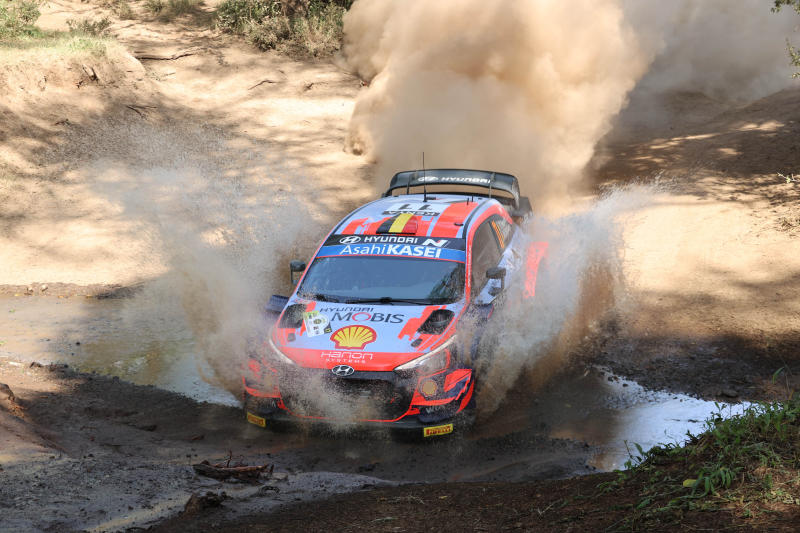 Neuville admitted he had to attack in the dry and dusty surface knowing the slippery road lay ahead.
"I had no otherwise having watched the other drivers struggle in under slippery conditions," Neuville said.
Neuville, who has proved himself as the Hyundai marksman in the championship, has widened his lead to almost a minute as he now throws down the gauntlet to his FIA World Rally Championship rivals.
It was a less frantic morning all round after yesterday's carnage which sidelined so many of the frontrunners but still far from easy.
Katsuta was cautious but the Japanese man was looking over his shoulder at the progress of Ott Tänak.
"It's exactly what I had to do. Quite hard stages, it's very difficult and I'm making so many mistakes," Katsuta explained.
"I didn't take huge risks, but it's so difficult to follow the road and know where you are. There are so many changes after the recce."
Gus Greensmith remained fifth ahead of Ford Fiesta team-mate Adrien Fourmaux, separated by 39.4sec after a good morning for both.
Fourmaux was second in Soysambu but had a tougher time in Sleeping Warrior when a broken roof vent allowed clouds of dust into the car and hampered visibility.
Kalle Rovanperä, restarting after retiring on Friday when his Yaris bogged down in deep sand, was seventh, almost eight minutes further back.
WRC3 leader, Kenya's Onkar Rai was eighth, with Karan Patel and Carl Tundo completing the leaderboard after Daniel Chwist retired in Soysambu.
Locals are loving the WRC's return to Kenya for the first time since 2002.