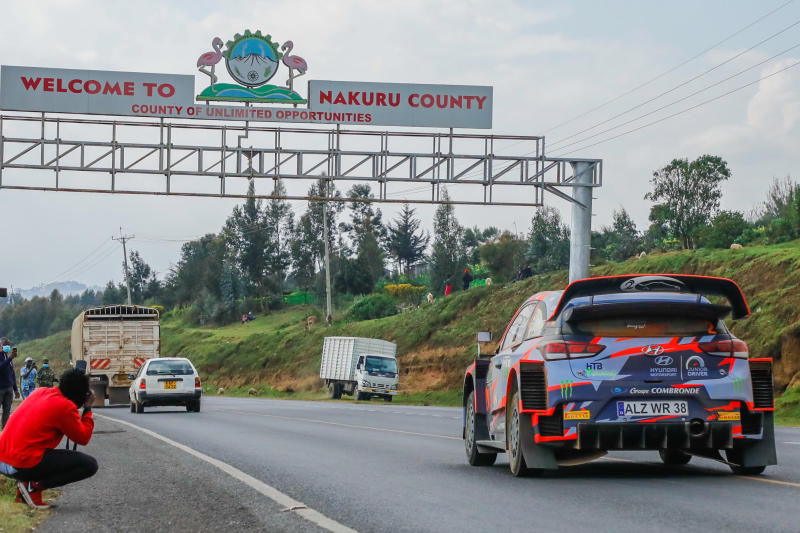 The long wait ended on Thursday when the World Rally Championships (WRC) Safari Rally officially started with the ceremonial flag off by President Uhuru Kenyatta at the Kenyatta International Convention Centre. The rally cars then headed to Kasarani Stadium and later to Naivasha, the main venue for the global competition.
It was a nostalgic moment for many Kenyans, especially those old enough to have watched the WRC Safari Rally when it was last in Kenya 19 years ago.
The 2021 edition of the Safari Rally might not be as many used to know it where the cars traversed nearly the entire country during the Easter holidays.
That has changed in nearly all rallies in the world, with competition now confined to a particular section mainly for security reasons for the drivers and the fans.
That is the case with the ongoing 2021 Safari Rally where the action is concentrated in Naivasha, Nakuru County.
So while we enjoy the action and celebrate the return of the Safari Rally to the WRC circuit, it is important for fans to enjoy the thrills with moderation and safety concerns for everyone involved.
The scenes witnessed on the road on Thursday as cars headed to Kasarani were uncalled for as fans decided to stop the drivers for selfies. Some even tried to pose on the car bonnets. This safety lapse should not happen again.
The same was witnessed at Kasarani where fans wanted to get even closer to the action and some drivers were unable to complete the section.
It took a lot of effort for the Safari Rally to be admitted back to the WRC circuit, and the antics by some fans might make the world body FIA reconsider that decision.
Some of the reasons given when the Safari Rally was struck off the WRC circuit, was that there was no safety for fans and drivers.
After what we saw on Thursday, we should be worried. However, we still have a chance to impress the world body by enjoying the action in Naivasha from afar, without endangering the lives of drivers and other spectators.
We urge security personnel on the ground to take crowd control more seriously while we also ask the many fans in Naivasha this weekend, to be more disciplined. We need to enjoy the WRC Safari Rally for many years to come. This calls for cooperation from all stakeholders even as we market our country as a destination of choice across the globe.