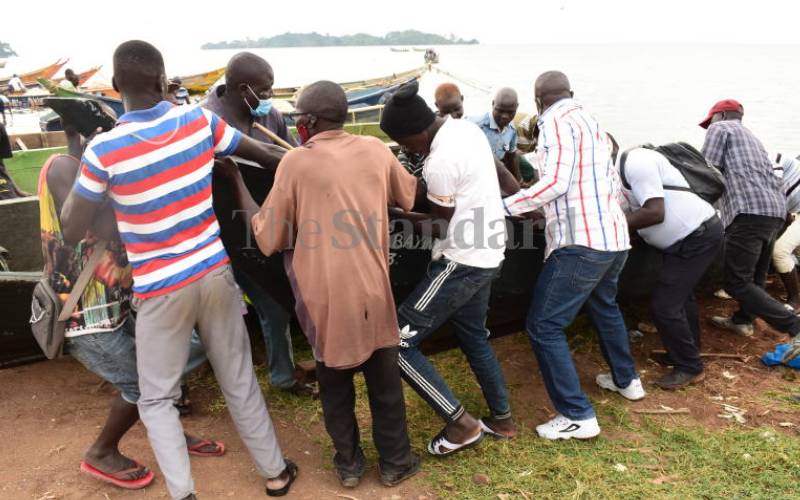 In 2019 when a troop of coast guards arrived in Budalang'i to man Lake Victoria, fishermen breathed a sigh of relief.
They had suffered for long in the hands of rogue Uganda soldiers. The coast guards were meant to provide maritime security services to the fishermen in the vast lake. They were also expected to conduct search and rescue services while patrolling the lake.
It was around the same time Kenya and Uganda were engaged in a bitter exchange over the control of Migingo. Both countries lay claim to the island.
The force that brings together personnel drawn from the police, Kenya Defence Forces, National Intelligent Service and civilian professionals seconded from the Public Service Commission was to also guard against illegal fishing.
Everything moved like clockwork: Fishermen at Mulukoba beach, Buhanya, Bujwang'a, Omenya and Marenga Sinyenye beaches would fish peacefully with no harassment since the presence of the Kenya Coast Guards patrolling the lake kept Ugandan forces at bay.
But 10 months later, whatever achievements that had been realised earlier appear to have gone down the drain.
"We thought the guards' arrival would protect us from harassment and torture we were undergoing in the hands of Ugandan soldiers, but we were wrong," said Moses Otiato, a fisherman.
"Instead of providing us security, these guards are the ones inflicting double pain on us through arrests and unlawful detention," said Otiato, based at Busembe beach.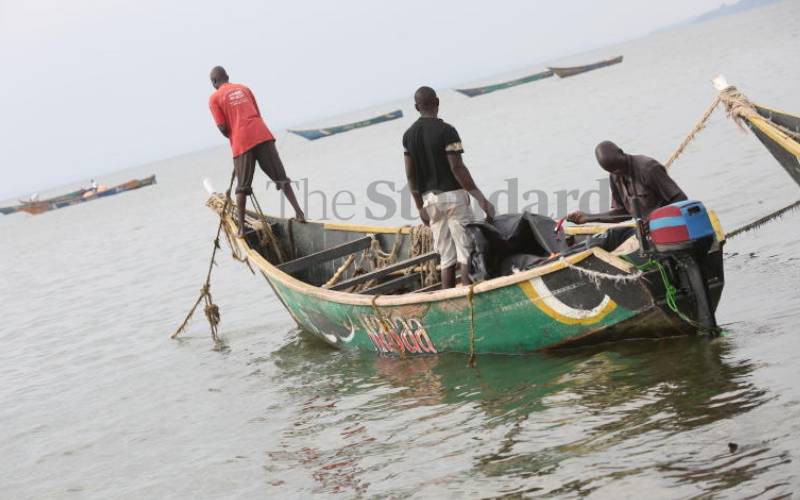 He claimed the guards usually target engine boat operators "and we have been barred from accessing the lake on grounds that we do not have certification from the Kenya Maritime College in Mombasa".
"We have been forced to withdraw our boats from the lake for fear of being arrested, detained and asked to pay hefty fines ranging from between Sh10,000 – Sh80,000 to be set free. We are unable to fend for our families due to lack of finances as our livelihood largely depends on fishing," said Otiato.
Costly and unrealistic
Daudi Ongoma, a fisherman at Marenga beach told The Standard yesterday that the coast guards have introduced a rule that requires them to have a licence before they can be allowed to fish in the lake.
According to Ongoma, one must go for a three-month course at the Kenya Maritime College to get licensed, adding that he has been fishing using an engine boat for the last 25 years and that it will be punitive to tell him to go to college now.
"They want us to pay between Sh60,000 – Sh80,000 for the three-month course before one secures a licence. It is not only costly but unrealistic for the fishing community from Budalang'i because we live from hand to mouth," said Ngoma.
He lamented that the coast guards had brought misery and suffering to their doorsteps instead of dealing with the enemy.
"You cannot fish in Lake Victoria unless your boat has a Ugandan number plate and yet you are within the Kenyan territory. If you meet Ugandan soldiers with a boat that has Kenyan number plates, you will be arrested and taken to detention at Maninga beach," said Ongoma.
He added: "This problem is a thorn in our flesh since the coast guards stopped patrolling the lake and resorted to harassing us."
Omondi Ndege, the Marenga Beach Management Secretary said the guards have failed to live up to the locals' expectations, claiming that they have turned into extortionists.
"The laws being imposed by the coast guards are punitive as they are unilateral decisions. No public participation was done to agree on the Sh64,000 fishing licence levy. They have confiscated our nets claiming they are 'illegal fishing gear'."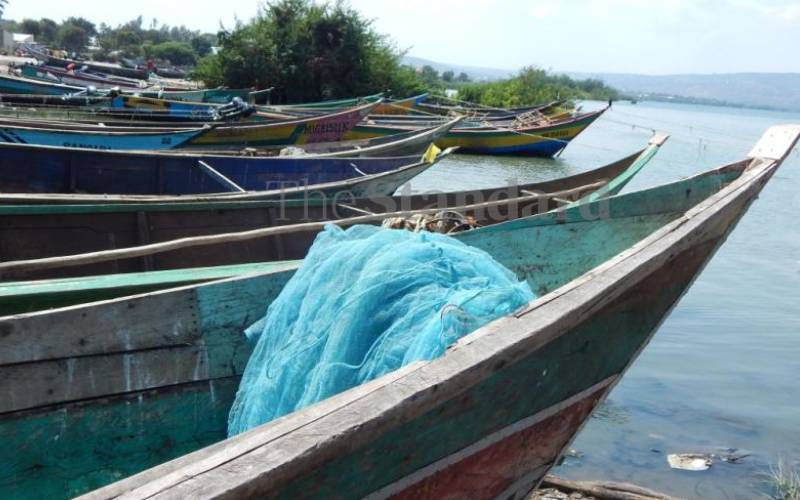 Omondi, who has been in the trade for 30 years, wonders why the coast guards are insisting that he must undergo a three-month course to be licensed to fish in Lake Victoria yet he has never caused an accident.
They allegedly use the excuse that fishermen use illegal fishing nets and have low-quality lifesaver jackets to make arrests and confiscate boats."
"We have thugs in the lake who steal our catch every time we go out fishing. As traders, we buy fuel after contributing cash only for the fish to be stolen," said Phyllis Adhiambo, a fishmonger at Marenga Omena beach.
But Athman Juma, in charge of the Kenya Coast Guards in Lake Victoria, told The Standard 70 per cent of fishing activities in the lake in Budalang'i are illegal.
"We are just enforcing the law by restraining them from using illegal fishing gear, which has led to the reduction of certain fish species," said Juma.
He added: "The role of a police officer is to enforce the law and he knows when to make arrests and when to keep his cool. The complaints being raised are from the fishermen who use illegal fishing gear."
Juma said the reason they do not do patrol the lake is because their boat broke down two months ago.